The Sit Down Comedy Quiz is a live event, which I write and host. Two teams of women compete to be the sit down victor-esses, in front of an audience. We all have cake and fizz. The video, and photographs, were taken at a sell-out event in central Hong Kong.
I did a TEDx talk on how I developed The Sit Down Comedy Quiz, which challenges the dominance, and values, of stand up.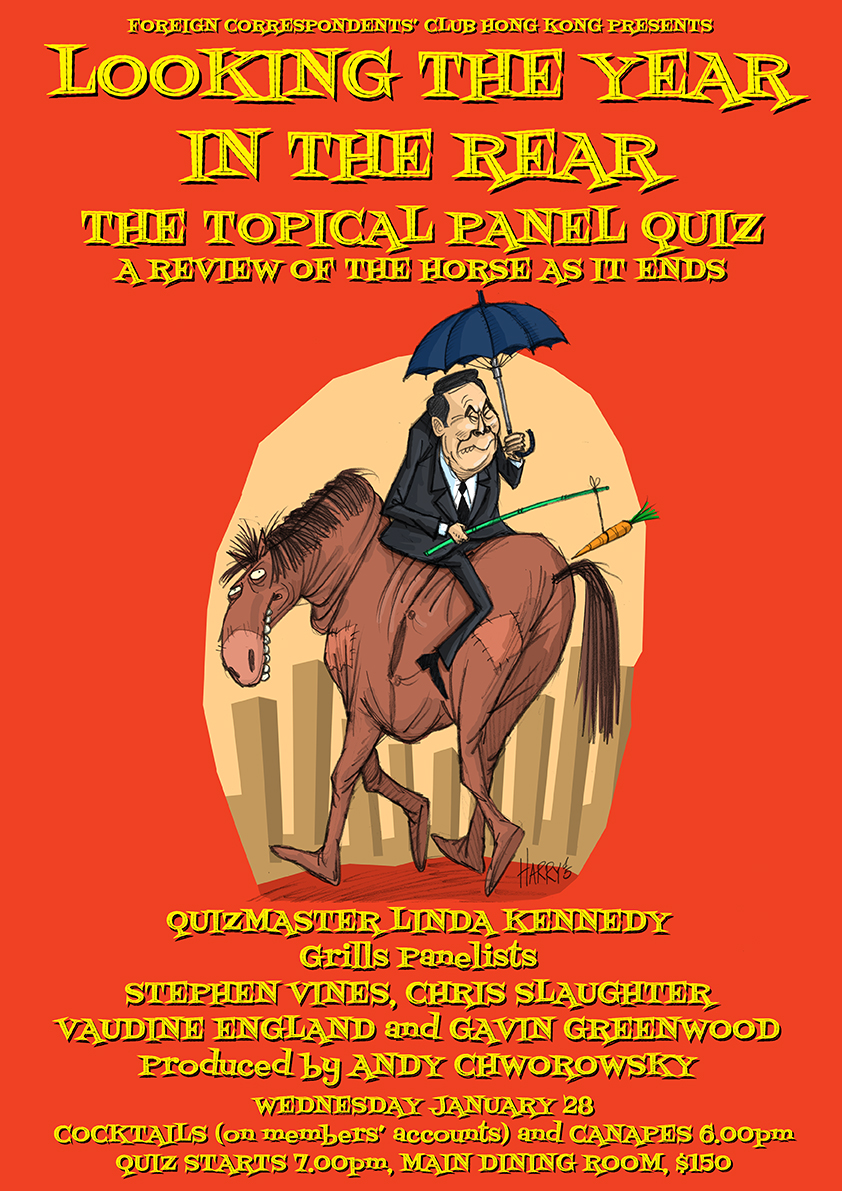 I wrote and moderated this panel quiz, 'Looking The Year in the Rear', which was held at the Foreign Correspondents' Club in Hong Kong.
It was a satirical review of events, and took place at Chinese New Year, as the horse handed over its baton as the star animal of the Chinese zodiac. On the teams were top journalists and bureau chiefs in Asia.
And here are some salon sessions which I created and moderated, held in the library at Duddell's, in Hong Kong.